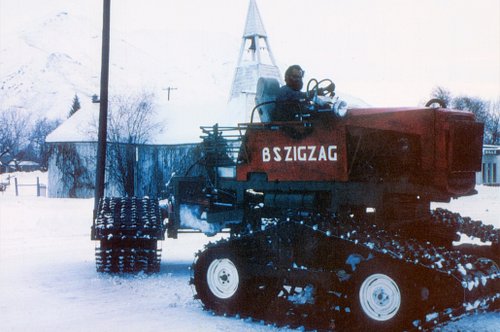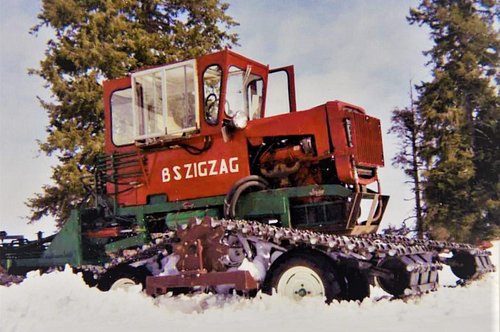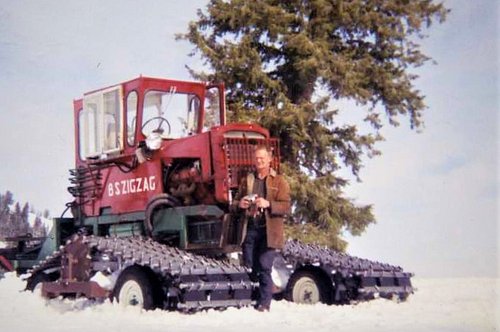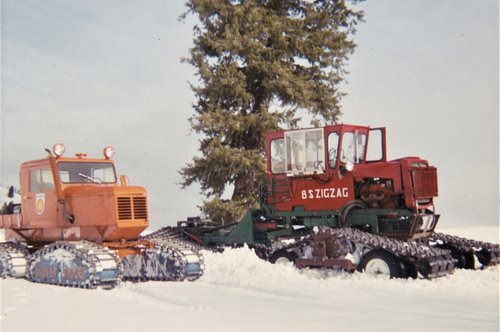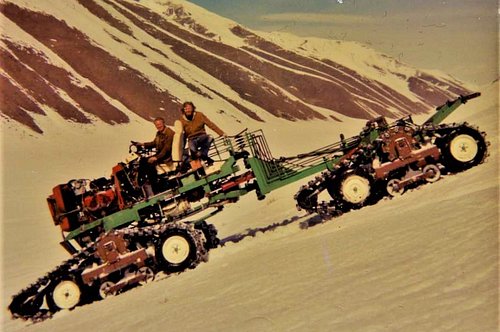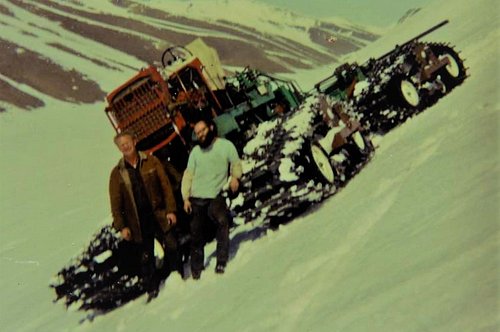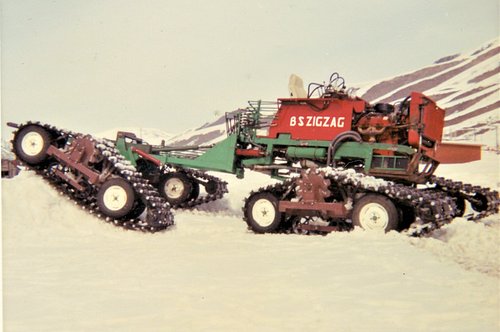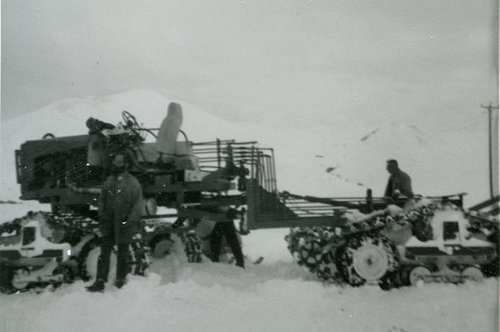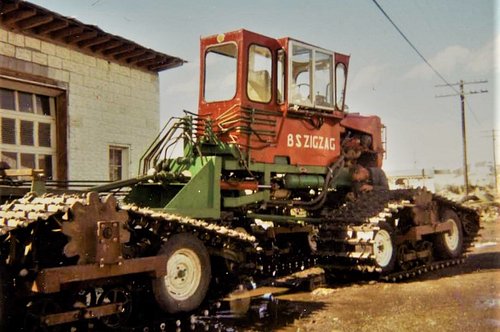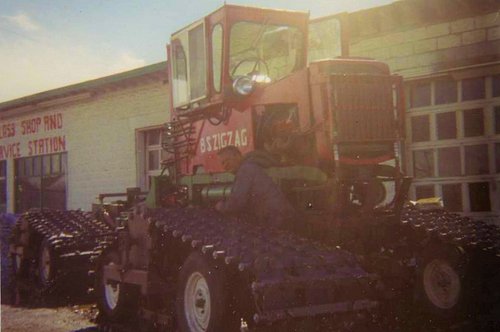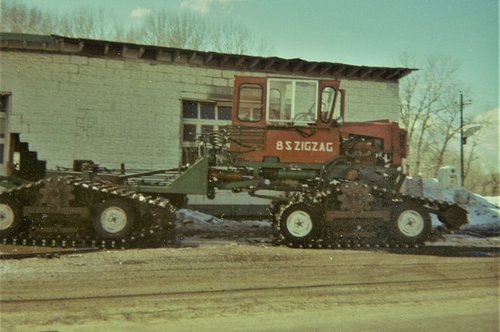 The Zigzag at the foot of Round House Slope
Parked near the big tree
Stub standing in front of the Zigzag
I am driving the Zigzag
The old Bellevue City Hall in the background
The Zigzag sitting at the foot of Round House Slope
Near the big tree
The Zigzag sitting at the foot of Round House Slope
Near the big tree
A Tucker Sno-Cat sitting near by
A rear view of the Zigzag at the foot of Round House Slope on Mt. Baldy
The big tree is behind
Tucker Sno-Cat sitting near by
A view of Round House Slope. The Zigzag is part way down, about half way between the big tree and the left hand edge of the picture. A Tucker Sno-Cat is close by. A portion of Ketchum can be seen in the valley below.
This picture is of Stub, The Zigzag and me up Slaughter House Gulch at Bellevue
This picture is also up Slaughter House Gulch. It is of Stub and a friend
Here we are out at Rota-Run out west of Hailey. I am standing near the front of the machine.
Here is The Zigzag in Bellevue
The peak of Red Devil can be seen in the distance
Here The Zigzag at the shop in Bellevue. Stub is working on the front end.
At the shop in Bellevue. In this picture I managed to get Stub's attention
Another shot of The ZigZag at the shop.
Baloon tires was a mistake, of course.